Technologies
R&D Dynamics has made significant advances in technology critical to the development of:


Foil Air/Gas Bearings

Centrifugal Compressors

Radial Inflow Turbines

High Speed Motors and Drives

Control Software Development

Design Methods for High Speed Rotating Machines and their Components

Methods for the Manufacture, Instrumentation, and Test of High Speed Turbomachinery
We are a complete solution provider, with in-house system-level design capability; aerothermal and structural analysis and design capability, including finite element and computational fluid dynamics (CFD) analysis; mechanical and electrical design capability; prototype manufacturing, development, qualification, and production manufacturing. R&D Dynamics is fully equipped to meet the computer-aided analysis, design, drafting, and manufacturing demands of advanced research and development projects, with secure facilities and a computer network that can be segmented to meet customer and regulatory requirements.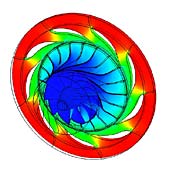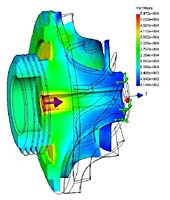 Our Products
Customer Support
With 24/7 customer support services, R&D Dynamics guarantees immediate response. We will stay focused on your needs until the problem is resolved.
---
Call (860) 726-1204